read, watch, play.
Posted: April 23rd, 2012 under braincandy, geekista, net culture, video.
A quick rundown of what I'm currently reading, watching and playing.
READING: A Song of Ice and Fire series by George R.R. Martin. I'm finally sinking my teeth into the first book of this epic fantasy series and it's like re-watching the first season of HBO series all over again, but with more detail and backstory and no Ros. I'm appreciating the density of A Game of Thrones since I'm coming off of reading The Hunger Games books, which while rife with enough detail to escape into, just don't rival the sheer epicness of Martin's universe.
WATCHING: Game of Thrones and Girls on HBO. Sensing a theme here? I'm liking this season of GoT although I hate seeing the Starks so fractured and scattered. The introduction of new characters and locales has been refreshing (hmmm, Qarth?), but more satisfying is the fleshing out of certain minor characters including Renly and Gendry, the latter who's my favorite new-ish character (least favorite newbie: Melisandre, who almost matches Joffrey in the insufferable category). The series lends itself to descend into all kinds of Lost-esque character mazes but I'm trusting that with the source material, it's less likely to do so. After succumbing to much buzz, I've also been watching Girls. Jury's still out on that one for me.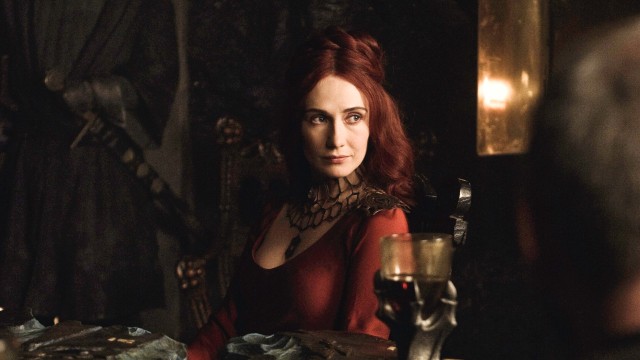 PLAYING: Gasp! I haven't been gaming much lately, for a number of reasons, but I HAVE been enjoying some live music and caught Brazilian electroclashers CSS last week. And it hit me like a rock, per below.
What are you reading/watching/playing/listening to?
Tags:
cansei de ser sexy
,
css
,
epic
,
fantasy
,
game of thrones
,
gendry
,
george r.r. martin
,
got
,
HBO
,
hbo girls
,
joffrey
,
lena dunham
,
melisandre
,
renly
,
song of ice and fire
,
the hunger games
Comments
Write a comment